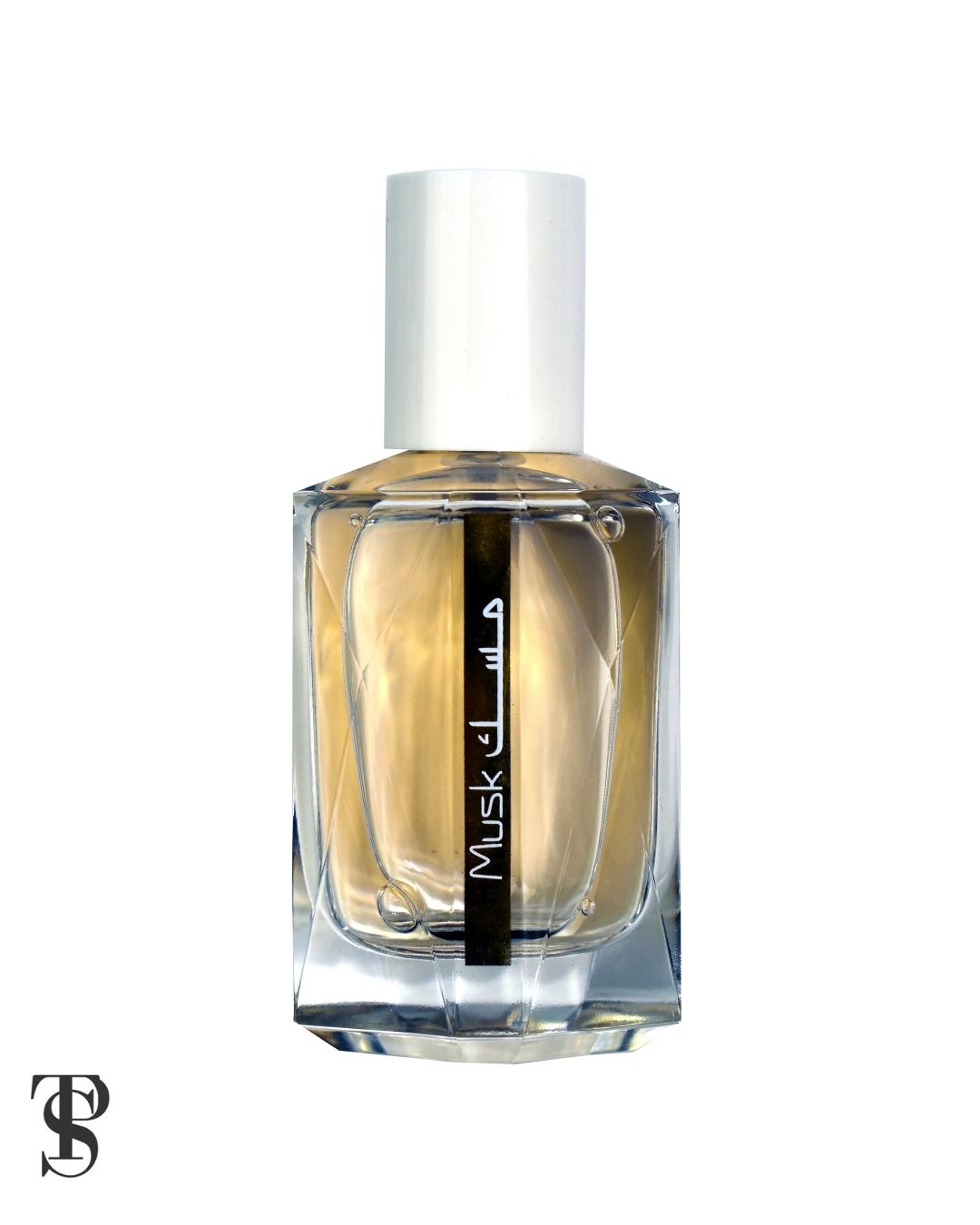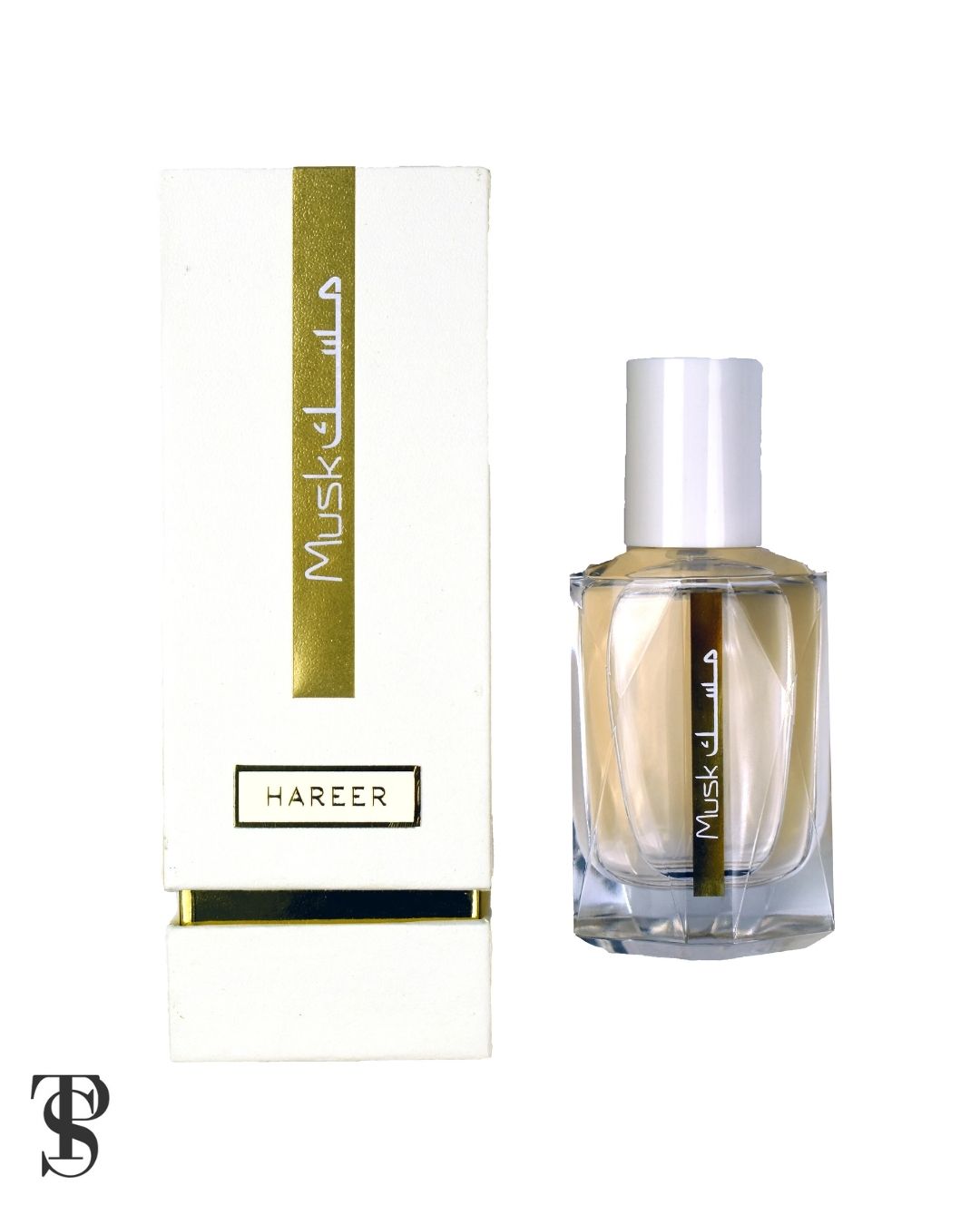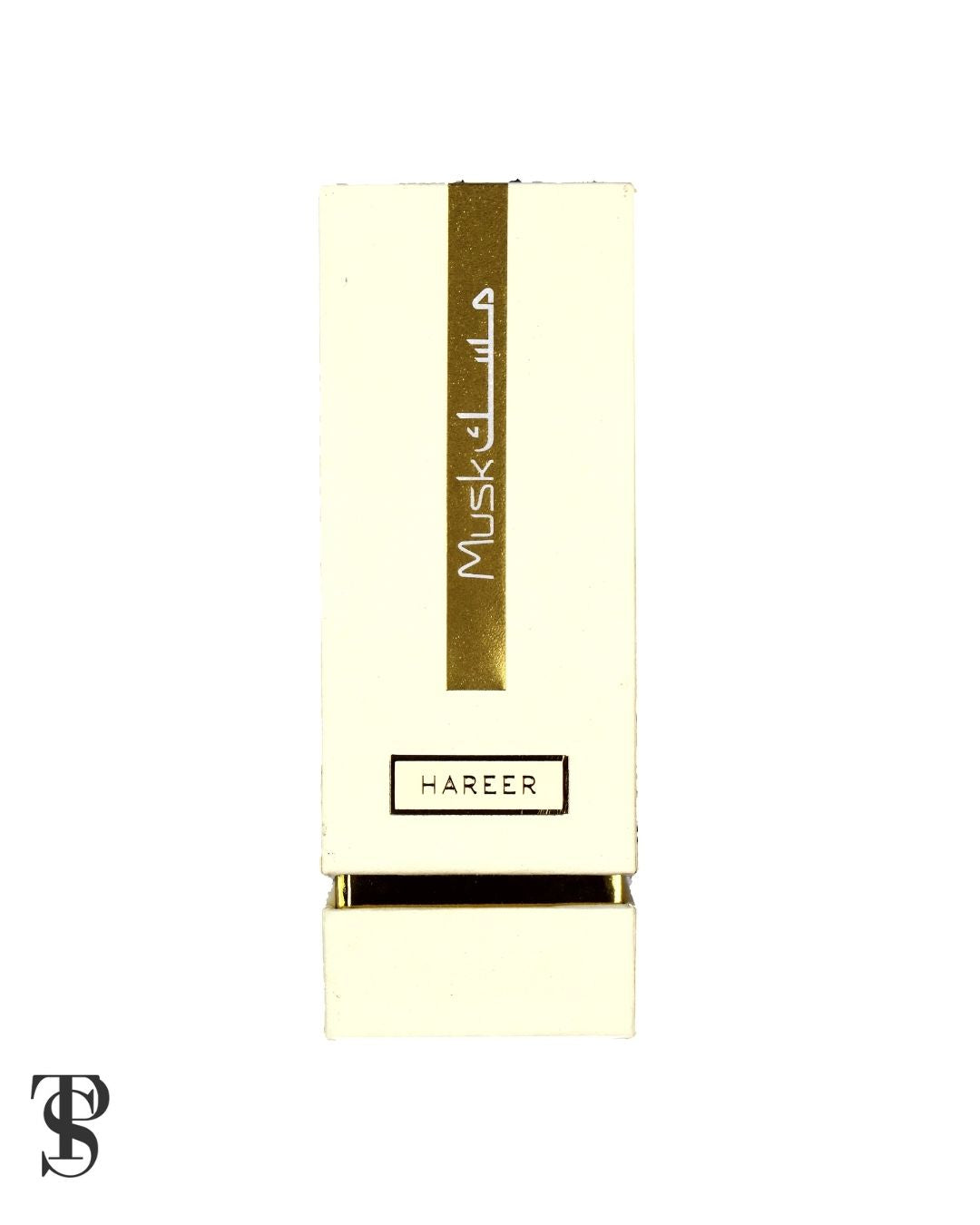 Rasasi - Musk Hareer (50ML)
---
Musk, is a series of three fragrances inspired by the rich perfumery traditions of the Middle East. Inspired by musk, a coveted scent from times of antiquity, the perfumer has created three unique scent journeys with the mystical and sensual white musk as the central muse. The precious high quality oriental essences harmoniously play along the contrasting, zesty and sparkling modern notes, creating rich and sophisticated signature expressions of timeless ingredients reinterpreted in a modern way. 

Hareer is a magical fragrance that reflects the softness of silk. The fragrance opens on fresh aromatic notes of artemisia and davana. The seductive rose is the blossoming queen of the fragrance with a multifaceted combination of fresh Turkish rose essence and intense Egyptian rose absolute. The rich rose nuances are further enhanced and lent a sparkle by a modern red fruit zest of raspberry.  In the base notes, white musks enhance the contrast of strong and deep woody tonalities of sandalwood and palisander, softened by an addictive and utterly sensual amber. 

Top Note

Sparkling Lemon Rasberry


Middle Note

Turkish Rose Egytian Rose Absolute Damask Rose


Base Note

Indian Sandalwood Amber White Musks

Country of Origin : Dubai, U.A.E.