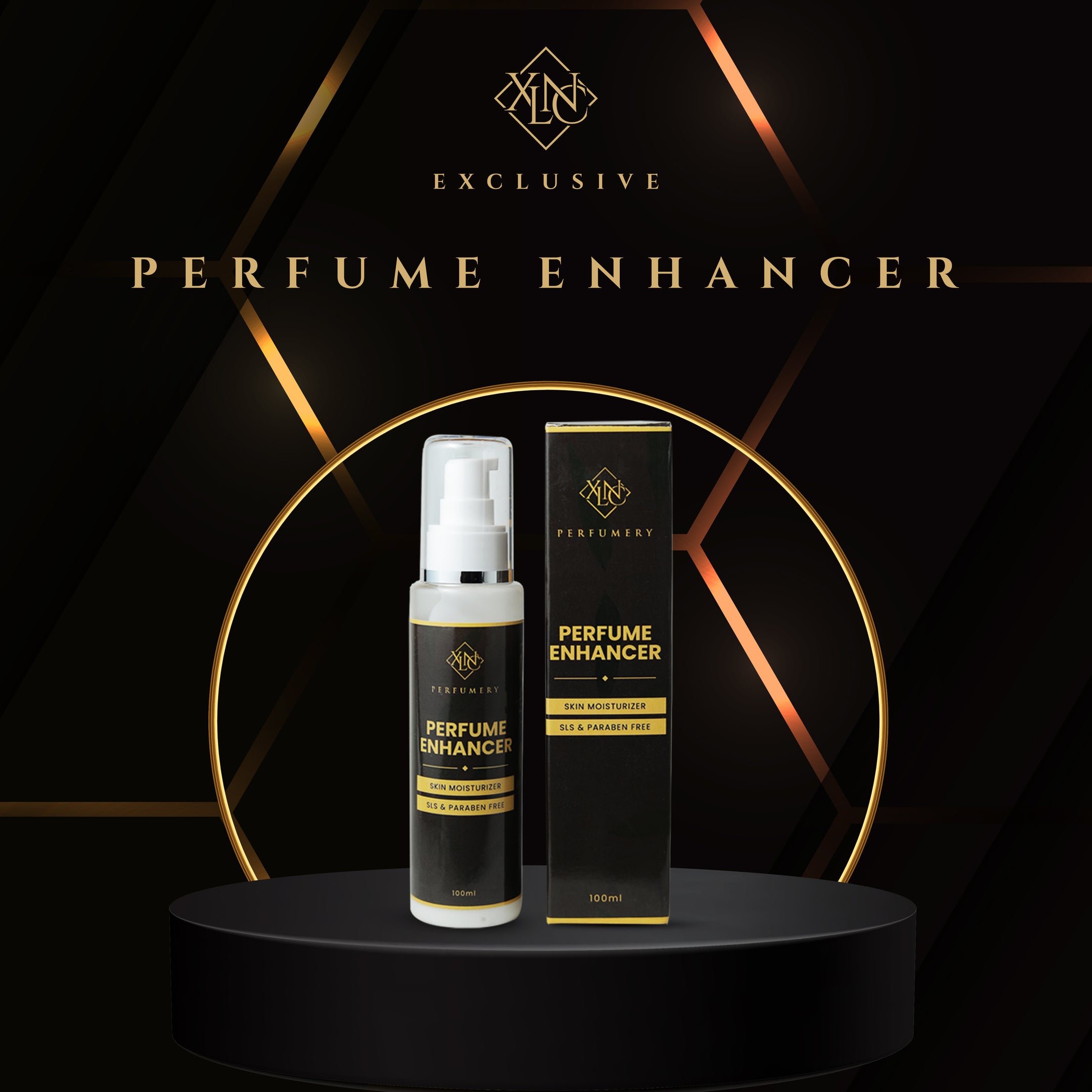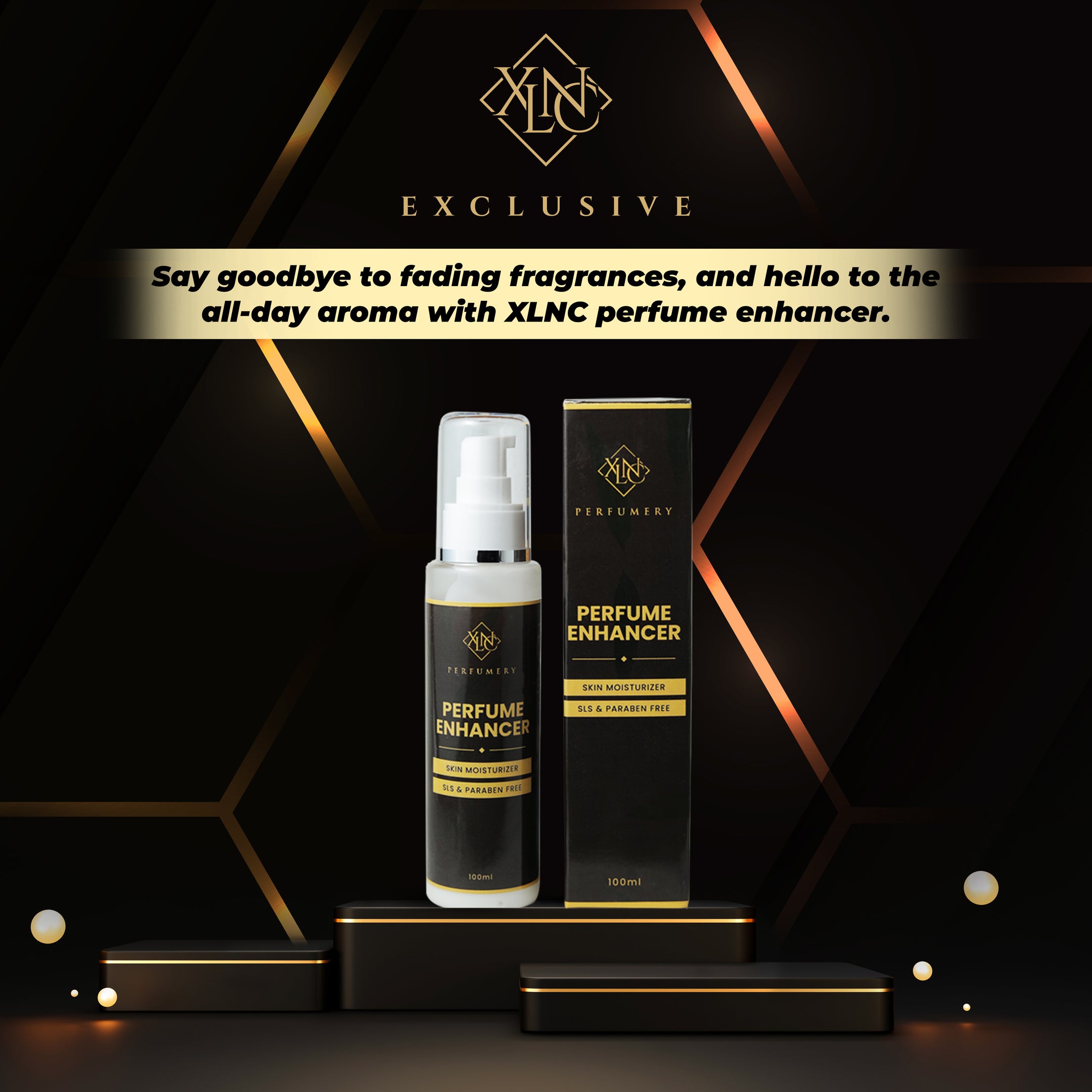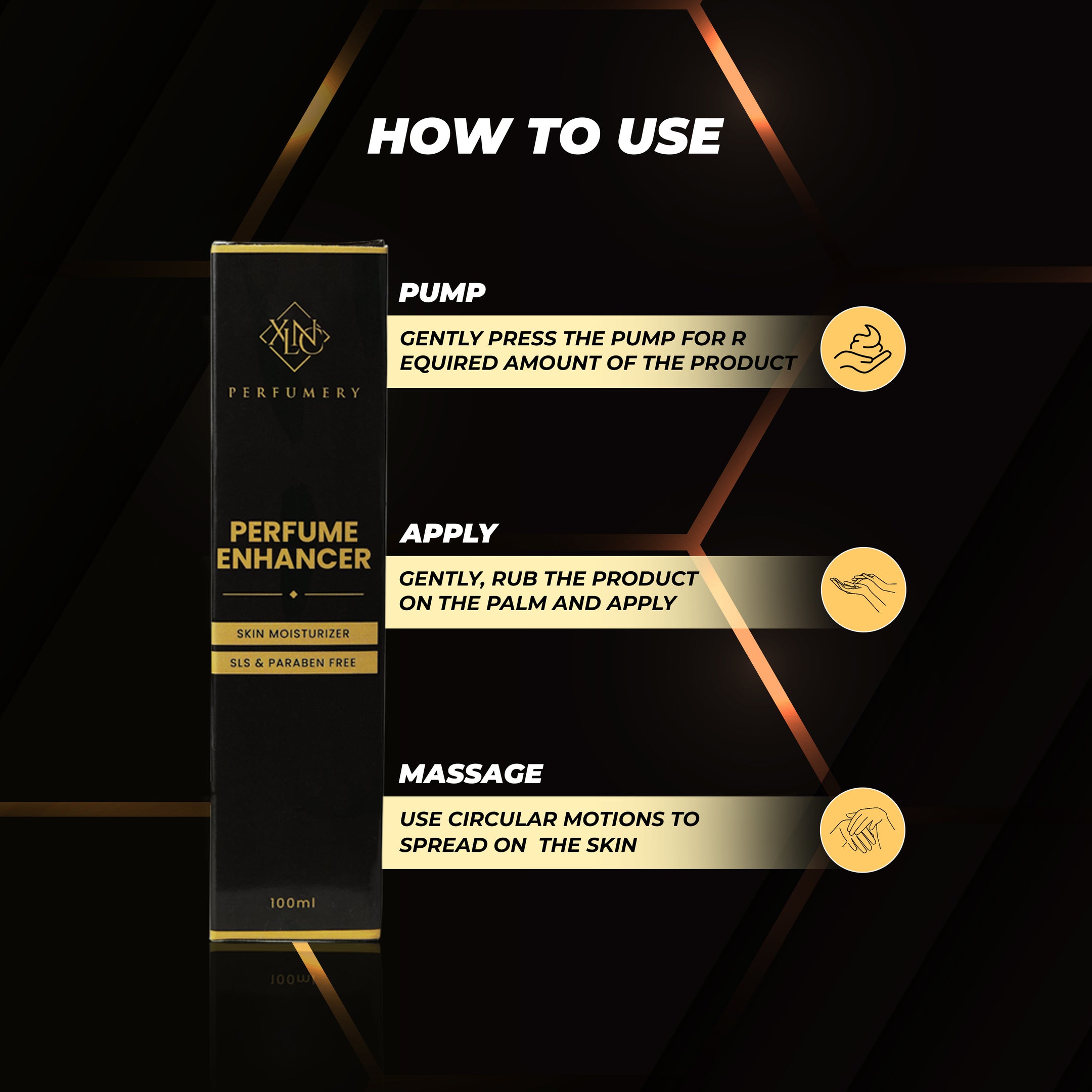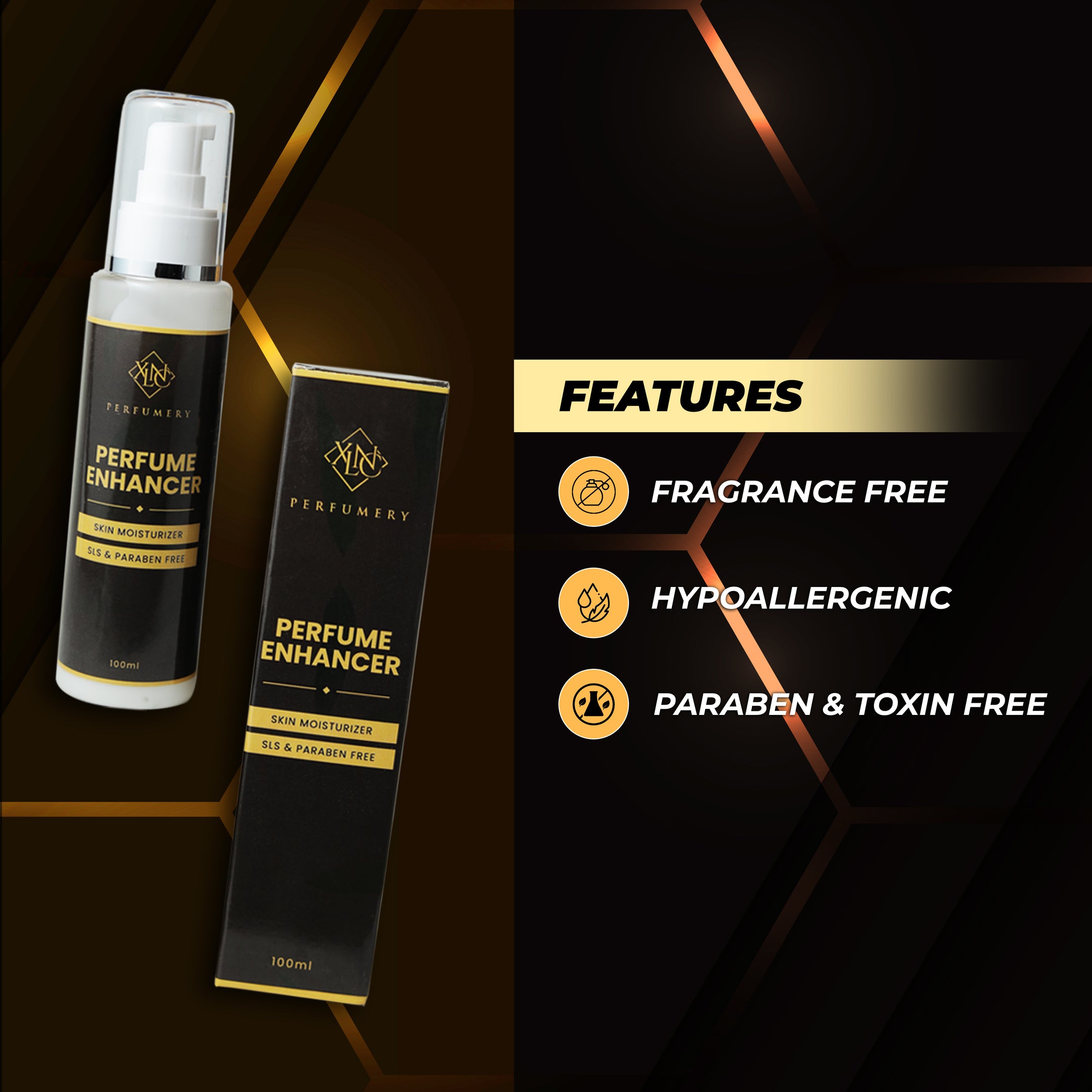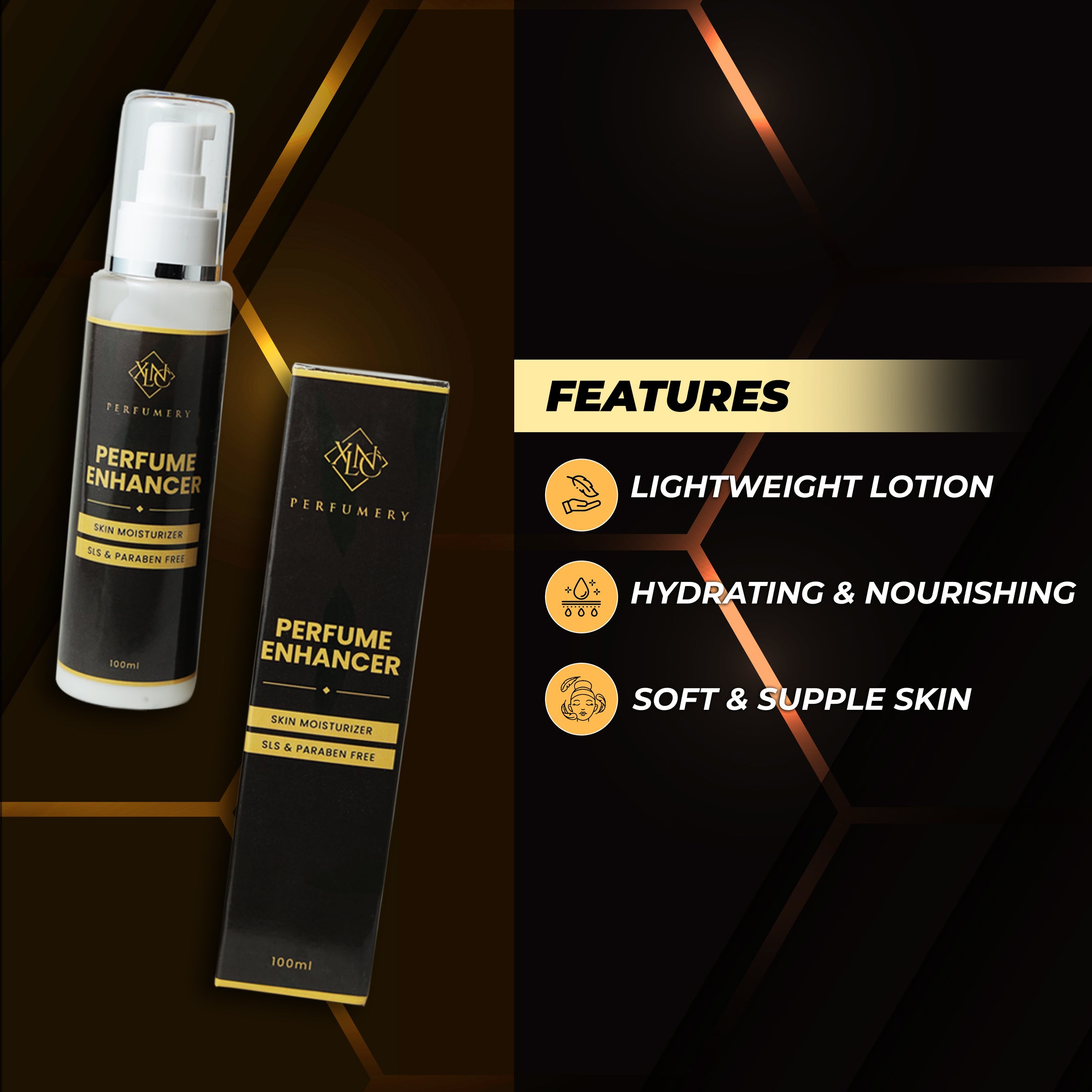 Perfume Enhancer (100 ml)
---
Say goodbye to fading fragrances, and hello to the all-day aroma with XLNC perfume enhancer.

Introducing XLNC Perfume Enhancer Cream,

the perfect addition to your fragrance routine. This lightweight lotion is designed to enhance the longevity of your favorite perfume, so you can enjoy the scent for longer.H

It's also SLS and paraben-free, making it a great choice for those with sensitive skin. Not only does it extend the life of your fragrance, but it also works as a skin moisturizer, leaving your skin hydrated and nourished.

The cream is fragrance-free and hypoallergenic, making it suitable for all skin types.

Upgrade your fragrance game with XLNC Perfume Enhancer Cream.


How to Apply XLNC Perfume Enhancer.


Step 1: Dispense the cream

Gently press the pump of the XLNC Perfume Enhancer Cream to get the desired amount of product.

Step 2: Rub it on your palm

Take the cream in your palm and gently rub it between your hands to evenly distribute it.

Step 3: Apply to pulse points

Apply the cream to your pulse points (wrists, neck, and behind your ears) using circular motions to massage it into your skin. This will help the cream to absorb better and spread the fragrance evenly.

Step 4: Apply your favorite perfume

After you've applied the cream, it will lock in the scent and keep it lasting longer. Apply your favorite perfume on top of the cream.

Step 5: Enjoy the fragrance

The cream will make your fragrance last longer and also moisturize your skin. Enjoy the fragrance throughout the day.

Note: It's recommended to use the cream after showering or bathing when your skin is still damp. This will help the cream to be absorbed better and moisturize your skin more effectively.