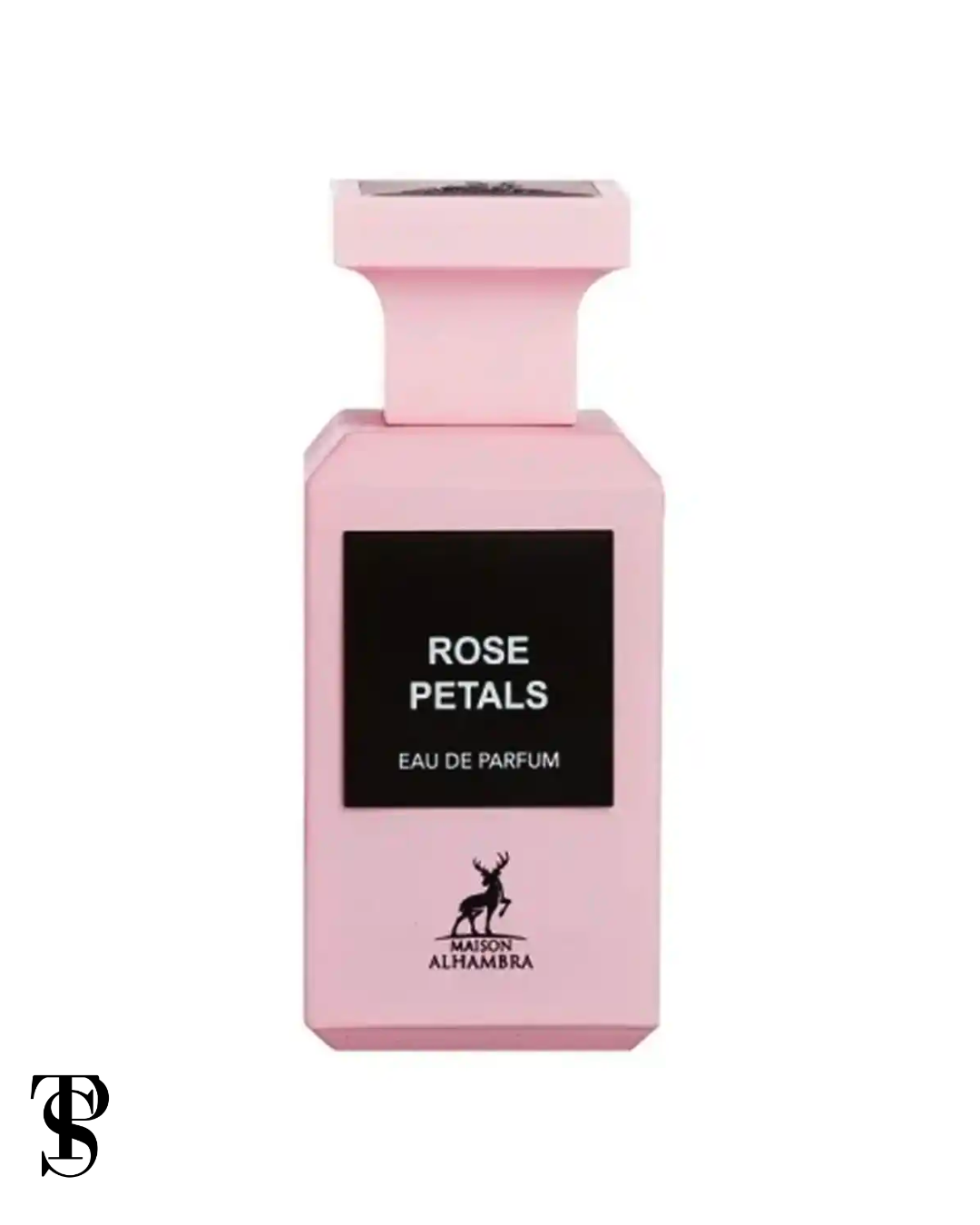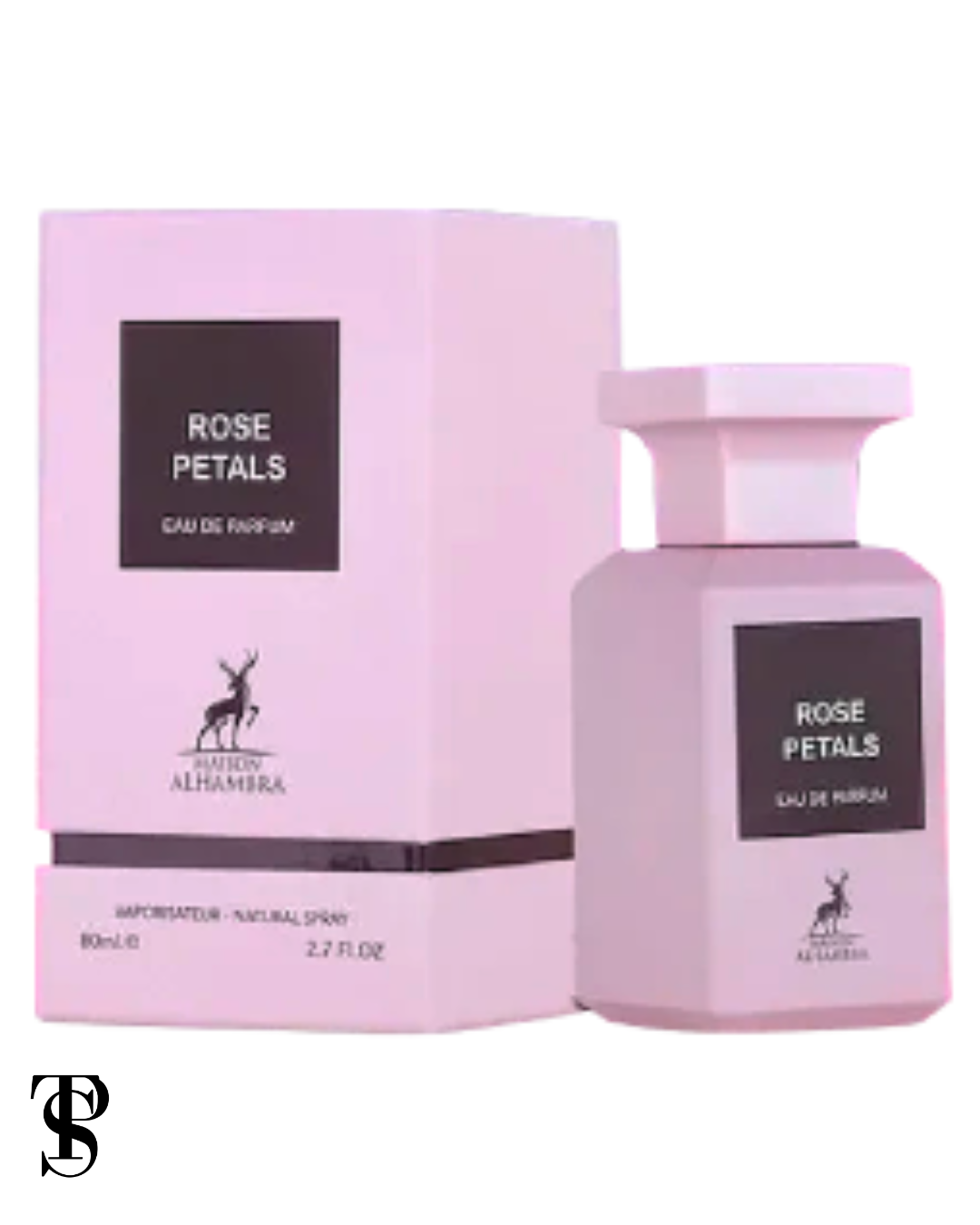 Al Hambra - Rose Petals (100ML)
---
The scent of freshly cut, beautifully developed roses is the magically floral introduction to the perfume score of Maison Alhambra Rose Petals, created by the perfumers of the fragrance house Lattafa, who were inspired by Tom Ford and his Rose Prick.

A sparkling touch, as light as butterfly pollen, this is the May rose, which blends with the fruity echo of the Bulgarian rose, to which the fresh accords of the Turkish rose bend their petals, and all this pink seduction is lightly covered by a saffron solo, which is tenderly intimate, almost dry-sounding, with a slight swing to a bitter nuance.

The green line of earthy herbal patchouli warms up its accords in the notes of sensual tonka playing with vanilla, which once again brings the fluffy elegance of roses to the fore.