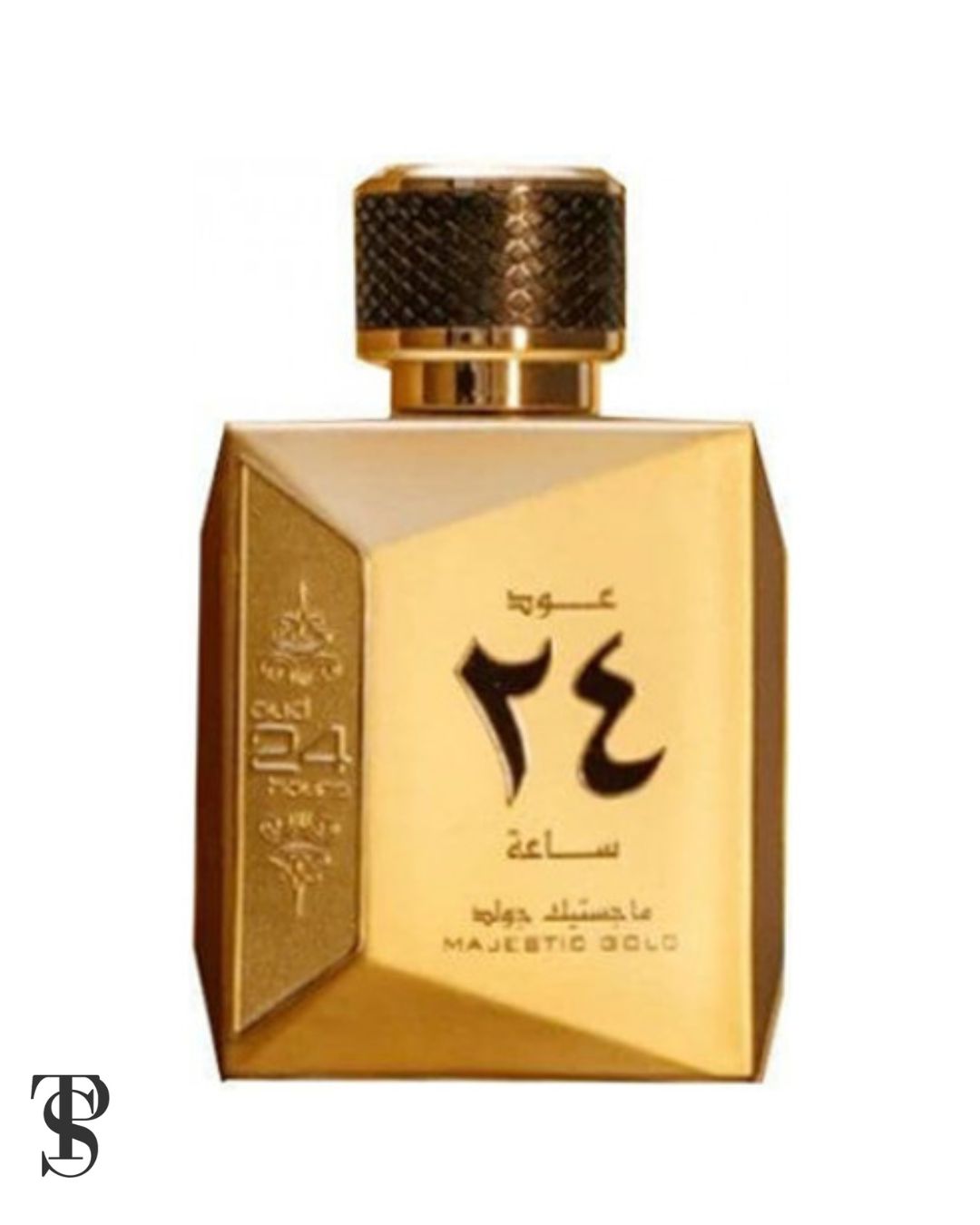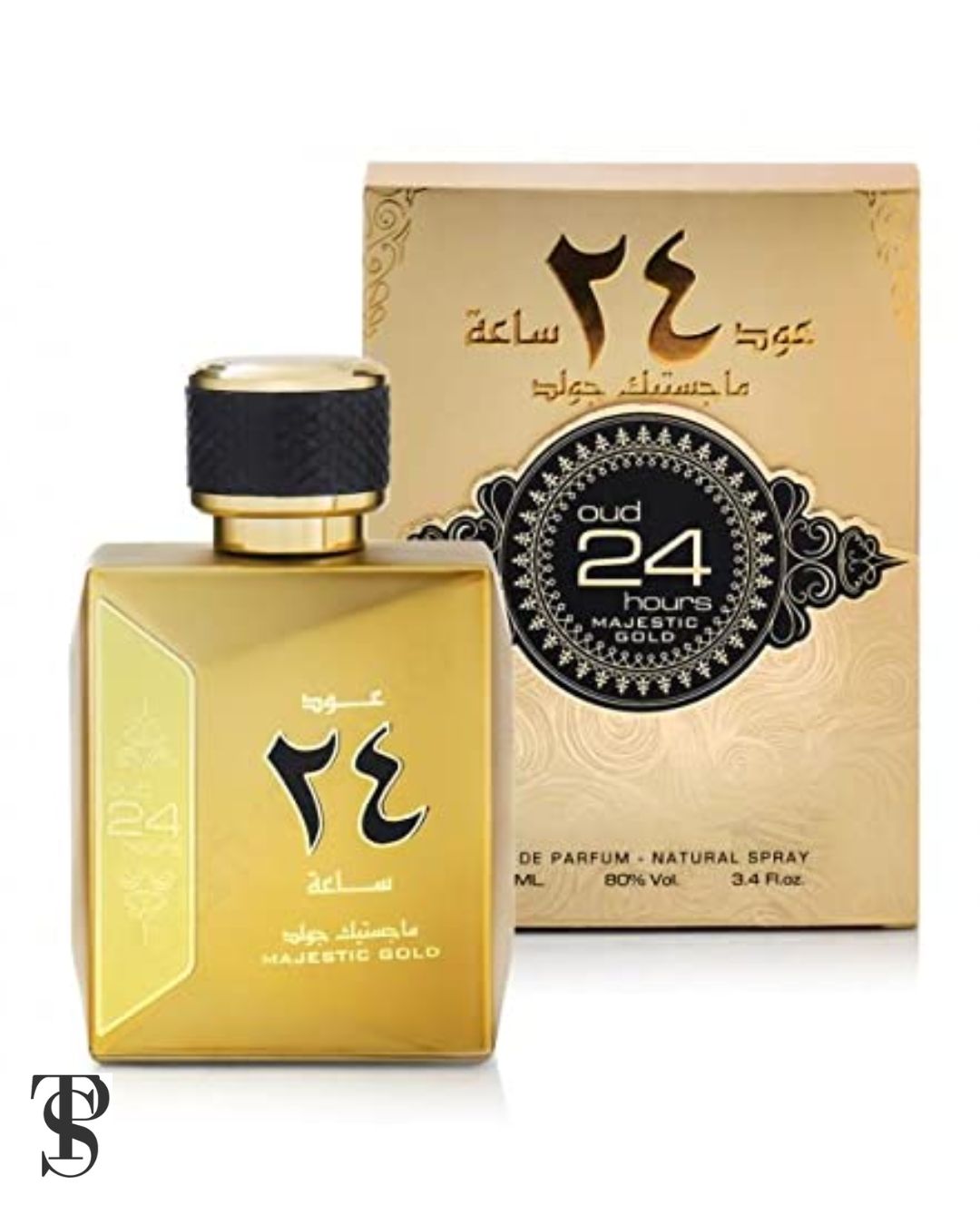 Ard Al Zafran - Oud 24 Majestic Gold (100ML)
---
Very long lasting with a great positive rating. Olfactory fatigue, also known as nose-blindness, is the temporary, normal inability to distinguish a particular scent after a prolonged exposure to it. It is a common occurrence with EDPs, such as this one. When you think that the scent has faded, ask a trusted friend to confirm if they still smell it on you. You will be surprised of their affirmative response when you actually still can not.


Top Notes: Black Orchid, Ylang-Ylang

Middle Notes: Plum, Agarwood

Bottom Notes: Oud, Patchouli, Citrus


HIGH QUALITY - Excellent Sillage, Projection and longevity.. IDEAL FOR GIFTS - Beautifully designed packaging and modern bottle.