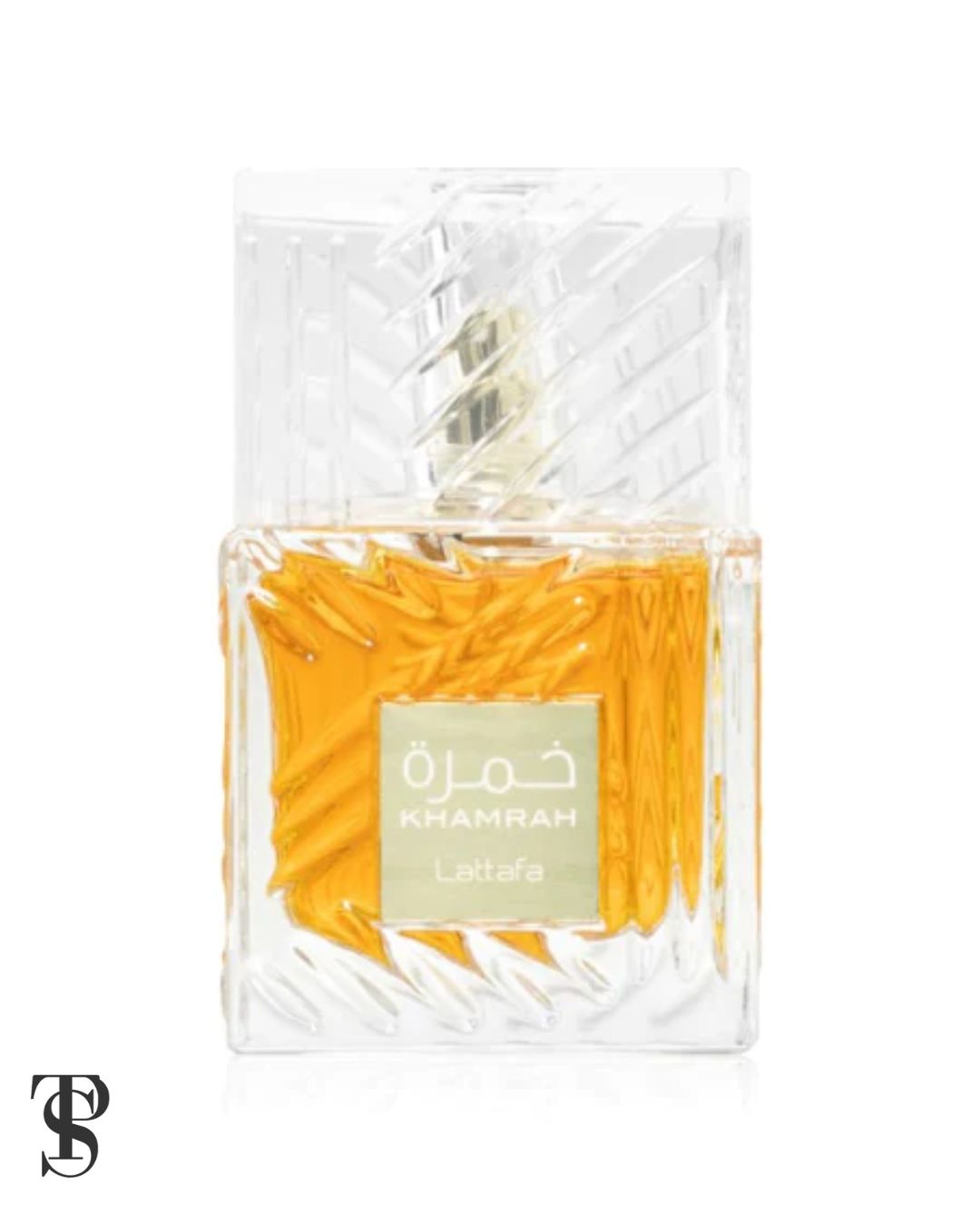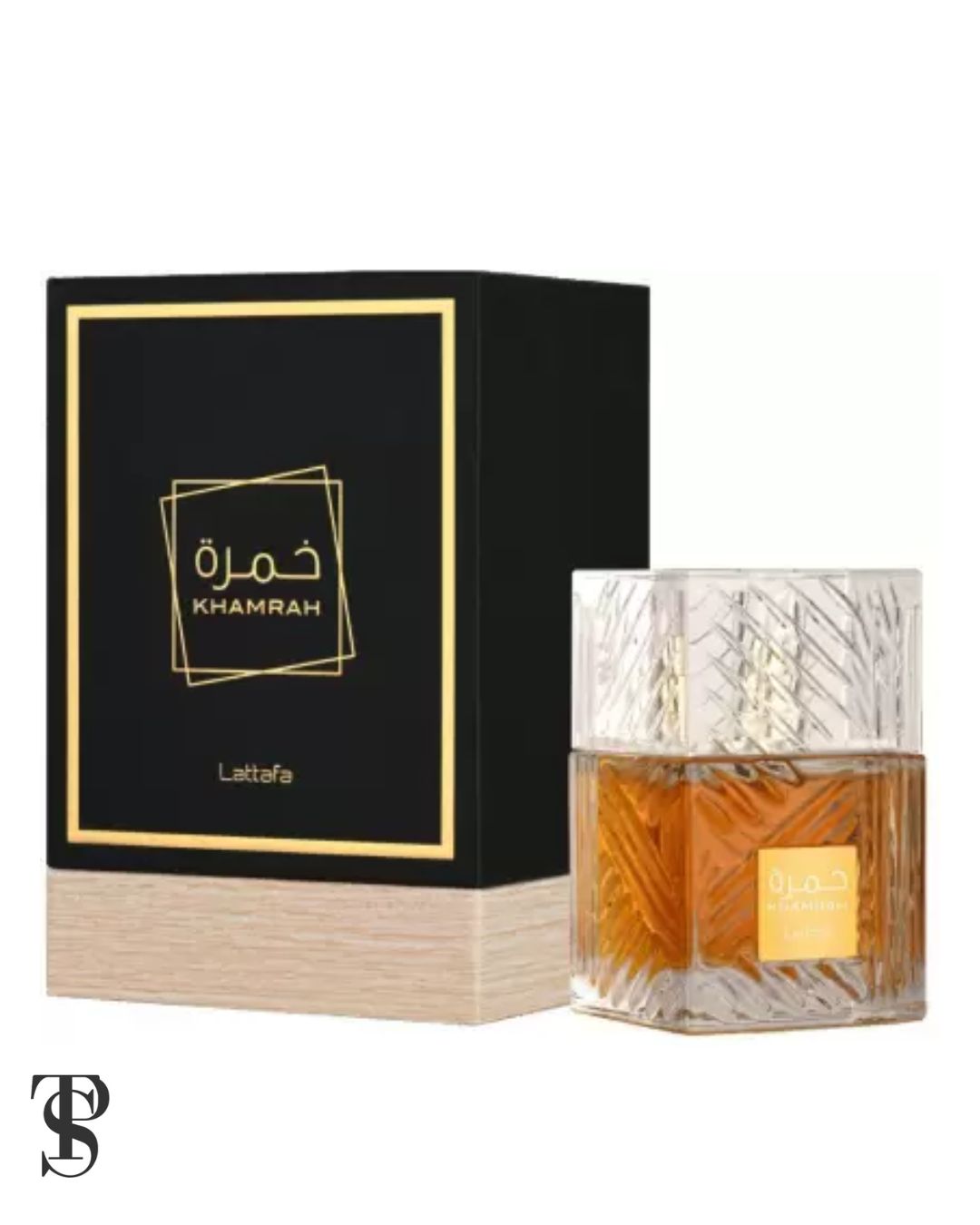 Lattafa - Khamrah (100ML)
---
Lattafa Khamrah Eau de Parfum is a luxurious oriental-spicy unisex perfume that combines precious spices, the warmth of woody notes, and the softness of vanilla. The fragrance is released by the Arab luxury perfume brand Lattafa Perfumes and comes in a luxurious crystal bottle. The top accord of Khamrah is the citrusy freshness of bergamot framed by the warm, velvety spice of cinnamon and refined clary sage. The heart of the perfume resonates with the delightful creamy smell of praline, melting in a fragrant haze of sweet fruity notes and tuberose floral nuances. Whereas the base of Lattafa Khamrah delivers a sumptuous aromatic trail that blends the sensual sweetness of vanilla with spicy precious woods, sweet smoky oud, smoky aromatic myrrh, spicy tonka bean, and vanilla resinous benzoin, shimmering softly in the beams.

Fragrance Notes:

Top Notes:Cognac
Heart Notes:

 

Tonka Bean, Cinnamon, Oak
Base Notes:

 

Vanilla, Praline, Sandalwood




About the Brand: Lattafa is a leading perfume and deodorant manufacturing company in the UAE. It has an extensive range of fragrances which are made to suit the varied tastes of every customer. The brand's unique aromatic blends are sure to delight your senses. Whatever the occasion, Lattafa has the perfect fragrance to help charge the atmosphere with your presence.