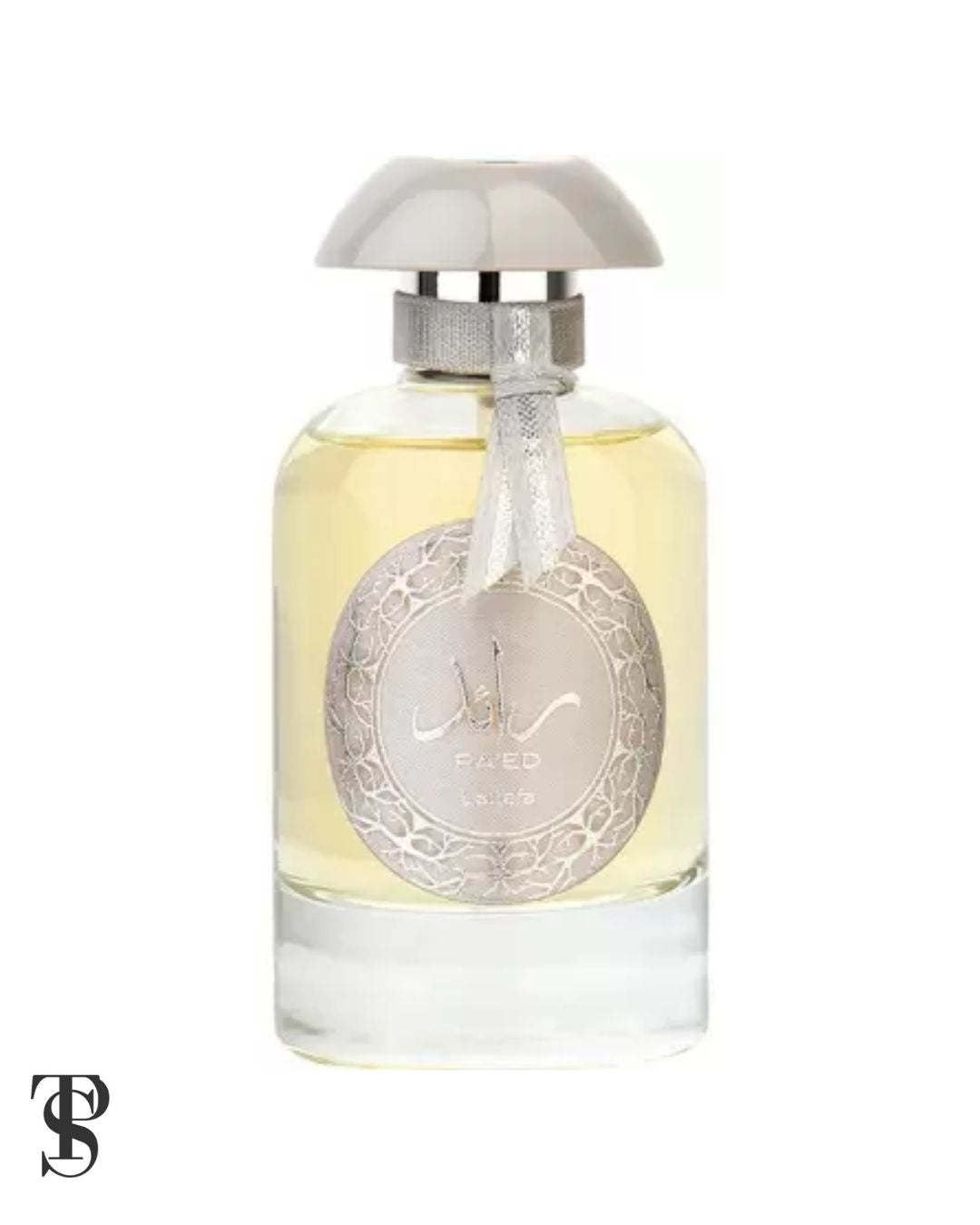 Lattafa - Ra'ed Silver (100ML)
---
Lattafa Raeed Silver Eau de Parfum is all about fragrance, style, and innovation. Lattafa serves fragrances with an aspirational taste of international culture. Lattafa's aim is to offer innovative perfumes with its best fragrances. Lattafa is sure about the quality of the products that they offer for men and women. They will keep improving their quality and launching new ranges of products. "After all, a person is not completely dressed until they wear a fragrance." Lattafa Perfumes produces its own customised brands of perfumes, body sprays, colognes, and a whole range of fragrances.



Fragrance Notes:



 

Top Notes: Mandarin Oranges, Citrus, Spices

Heart Notes: Saffron, Cinnamon, Amber, Cloves

Base Notes: Oudh, Leather Notes, Ambergris, Vanilla, Musk

 

About the Brand: Lattafa is a leading perfume and deodorant manufacturing company in the UAE. It has an extensive range of fragrances which are made to suit the varied tastes of every customer. The brand's unique aromatic blends are sure to delight your senses. Whatever the occasion, Lattafa has the perfect fragrance to help charge the atmosphere with your presence.