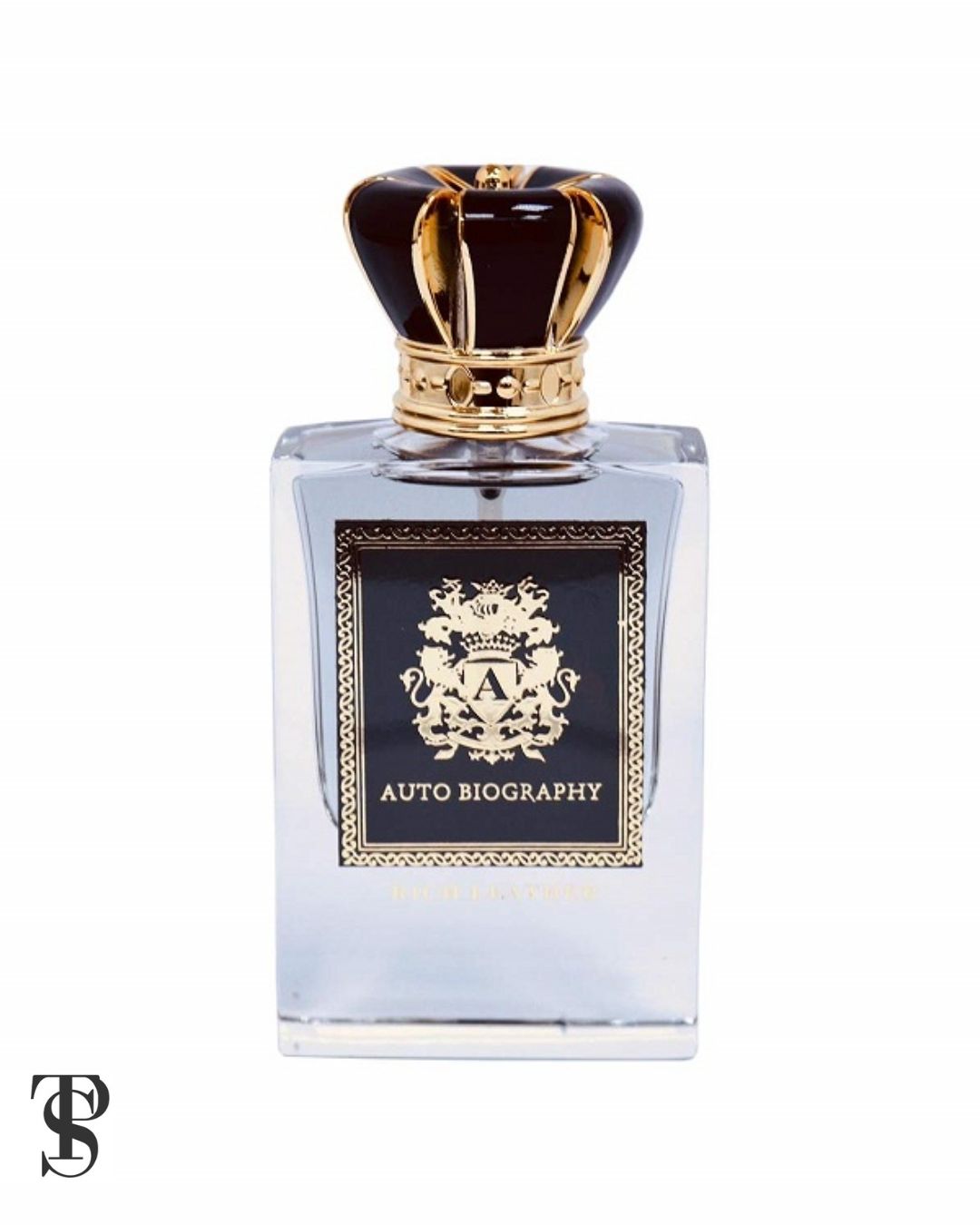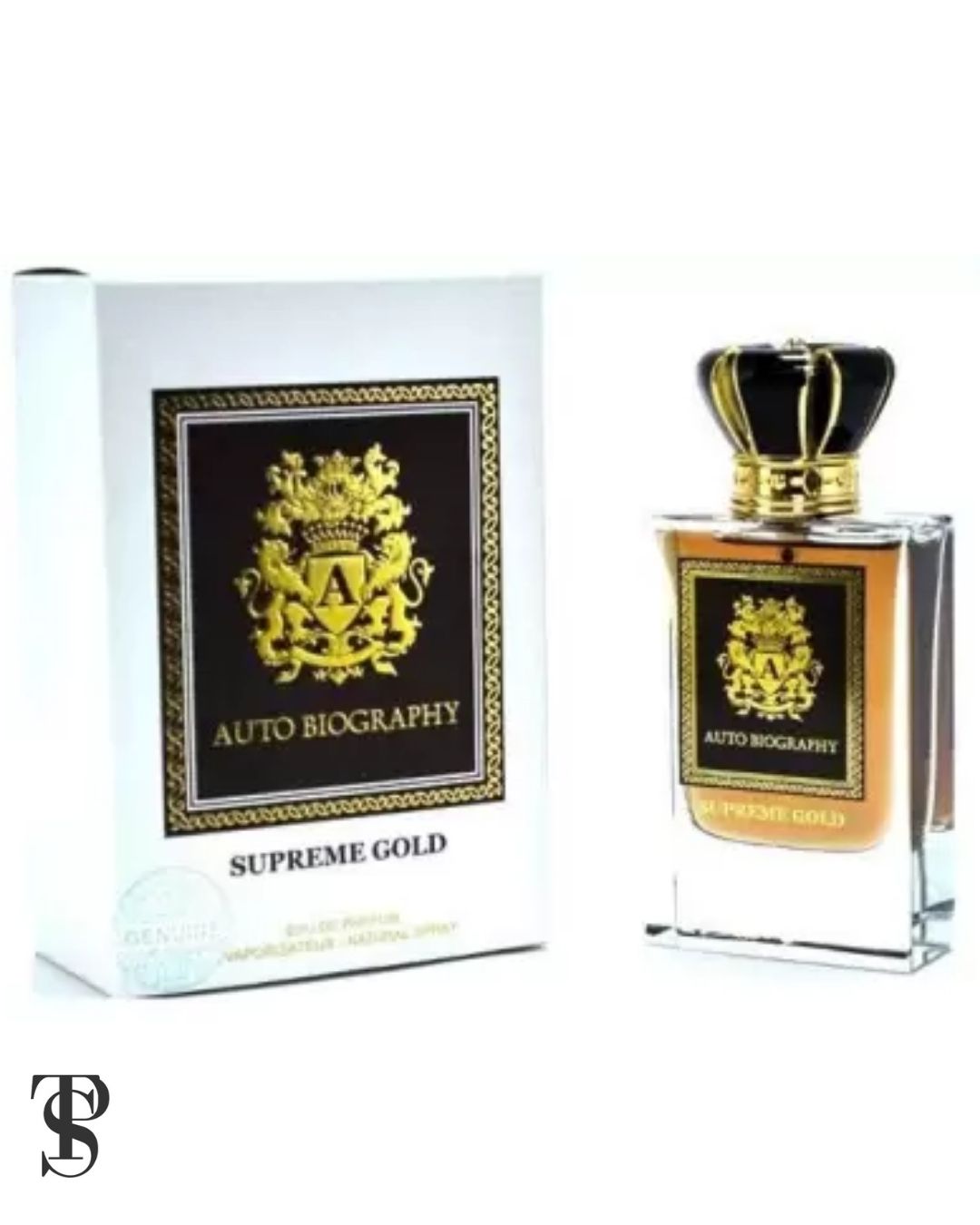 Paris Corner - Autobiography Supreme Gold (50ML)
---
Paris Corner perfumers present Niche perfumes in the Autobiography collection, made from the best ingredients, of very high quality, hiding their fragrant charm in heavy glass bottles, decorated with a cap in the shape of a royal crown.

Gourmet delicious, slowly stretching caramel is made special by spicy chili pepper and sensually intertwines with oud essential oil, whose mystical power is full of mystery and contrasts. In combination with caramel, it creates a softly smooth, albeit deep-sounding tone.

Another of the gourmet echoes is the delightfully hot coffee, decorated with bitter cocoa on a mound of finely whipped vanilla foam, behind which dried tobacco leaves are burned on the stalk, creating an erotic smoky aroma.

On the stage, he resounds his softly smooth, woody sweet tones of oud, now in sensual chords, along with vanilla cocoa tonka and the fluffy tenderness of a musky embrace.