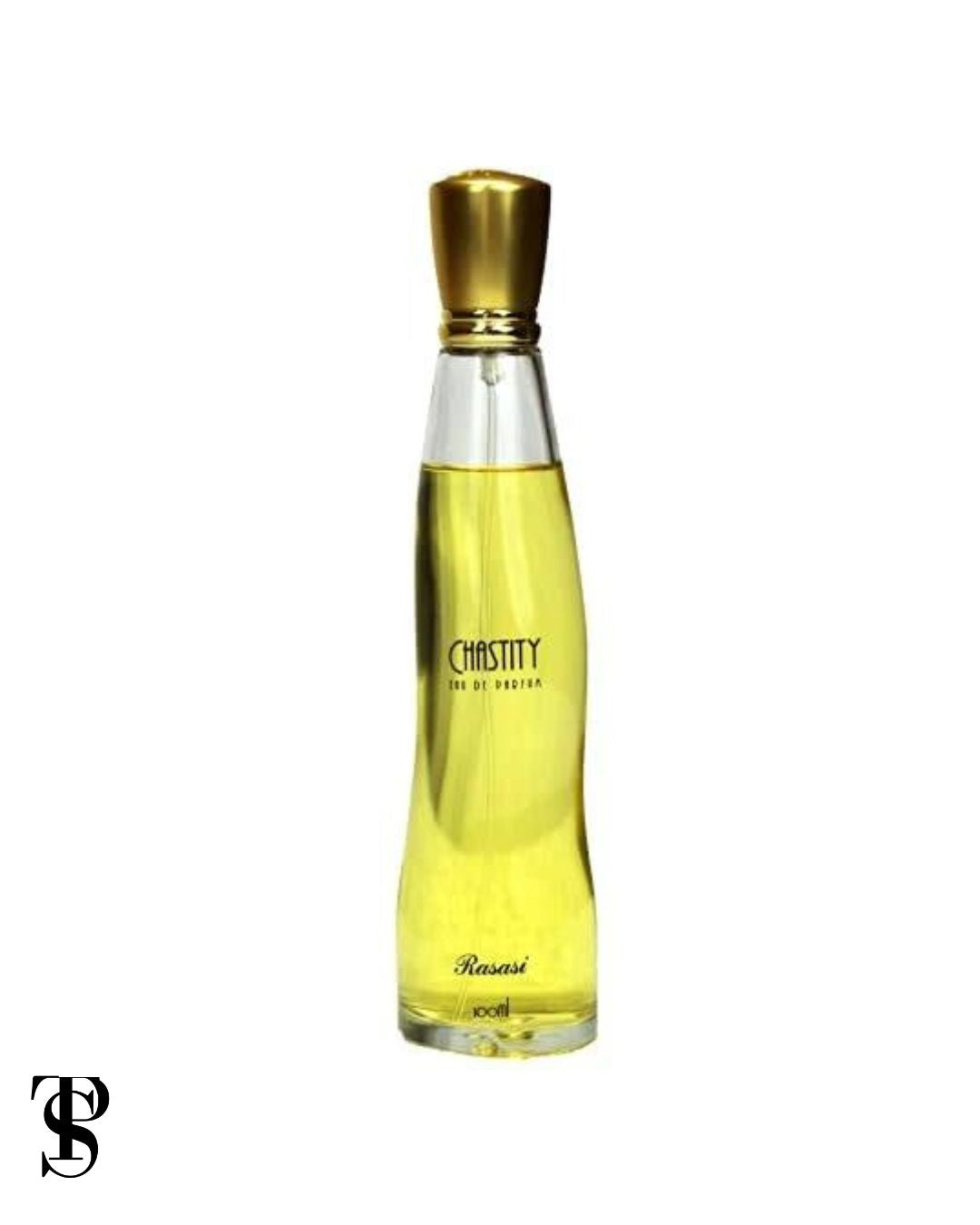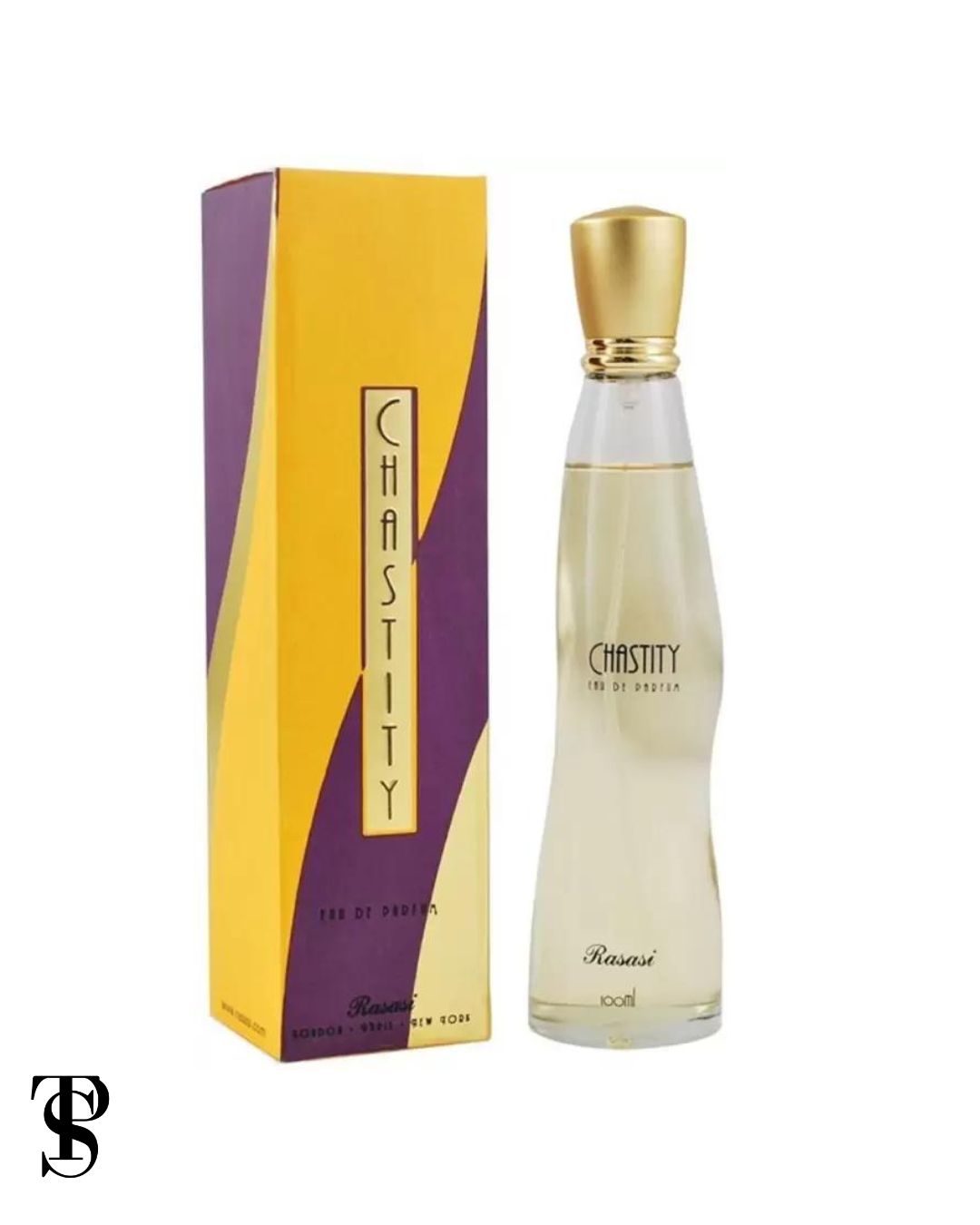 Rasasi - Chastity Women (100ml)
---
Rasasi Chastity Eau De Parfum fragrance for Women.

A fragrance that epitomizes a striking new image of a fresh young woman that matches the essence of purity. A clean and transparent fragrance that gives a lot of freshness enlivened with exotic top notes. The dry down has a lasting character and power.




Top Notes: Green and aquatic notes together with lemon,
Heart Notes:  Floral with rose, jasmine and orange blossom,
Base Notes: Musk.