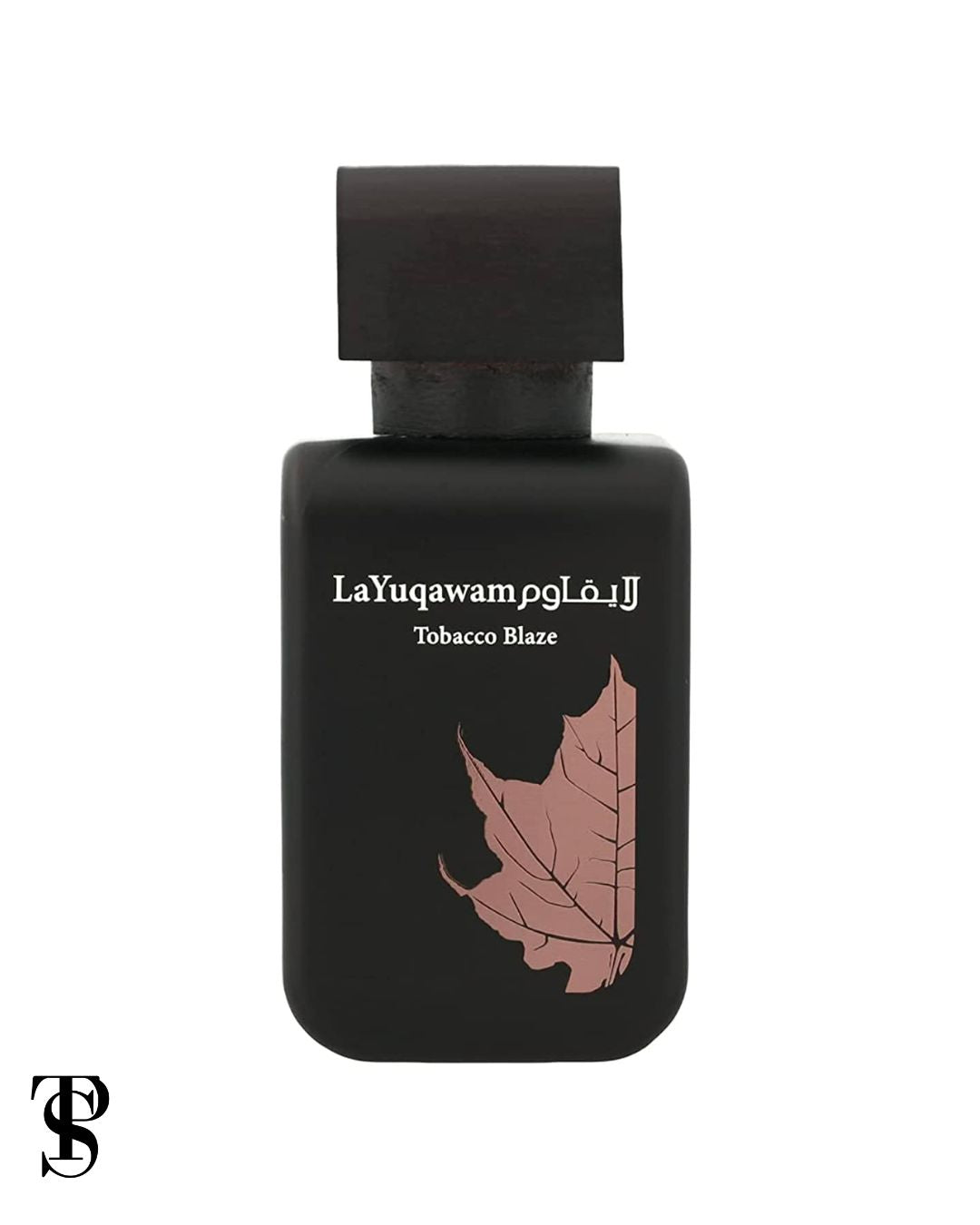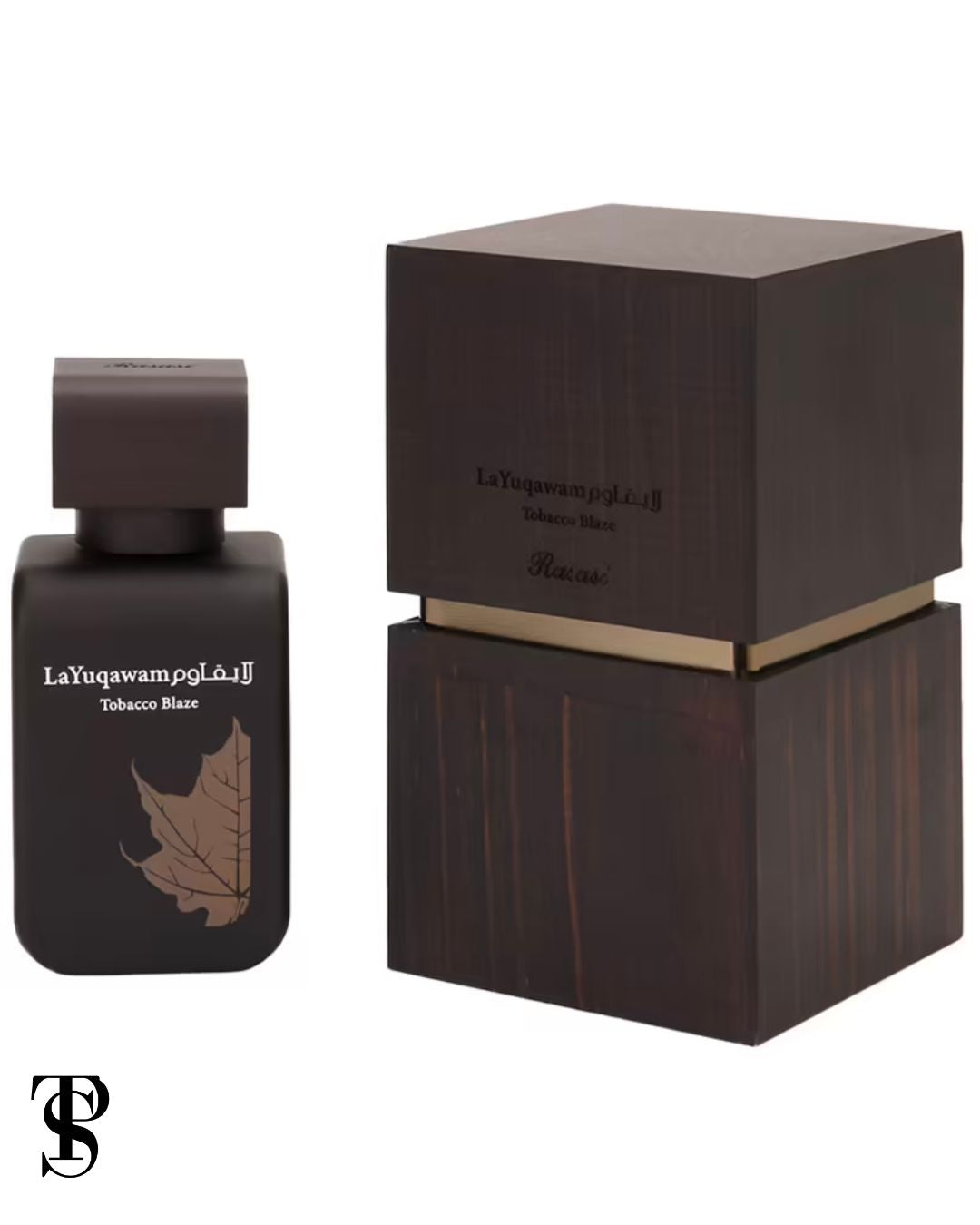 Rasasi - La Yuqawam Tobacco Blaze (75ML)
---
Tobacco Blaze by Rasasi is a Oriental fragrance for men. This is a new fragrance. Tobacco Blaze was launched in 2013. Top notes are neroli, lily-of-the-valley and saffron; middle notes are violet, apricot, coumarin, amber and cedar; base notes are patchouli, leather and agarwood (oud).

Founded in Dubai in 1979, Rasasi is a family business that was started by Abdul Razzak Karlsekarem.  Known as one of the most exclusive perfume producers on the world market, Rasasi has been overtaken by Adul's six sons who have continued the tradition of representing an energetic brand with a very promising future.

The brand has increased its popularity and built an outstanding reputation thanks to the quality, luxury and elegance of its products.  The brand offers colognes for men, perfumes for women, and unisex fragrances with Oriental and classic notes.