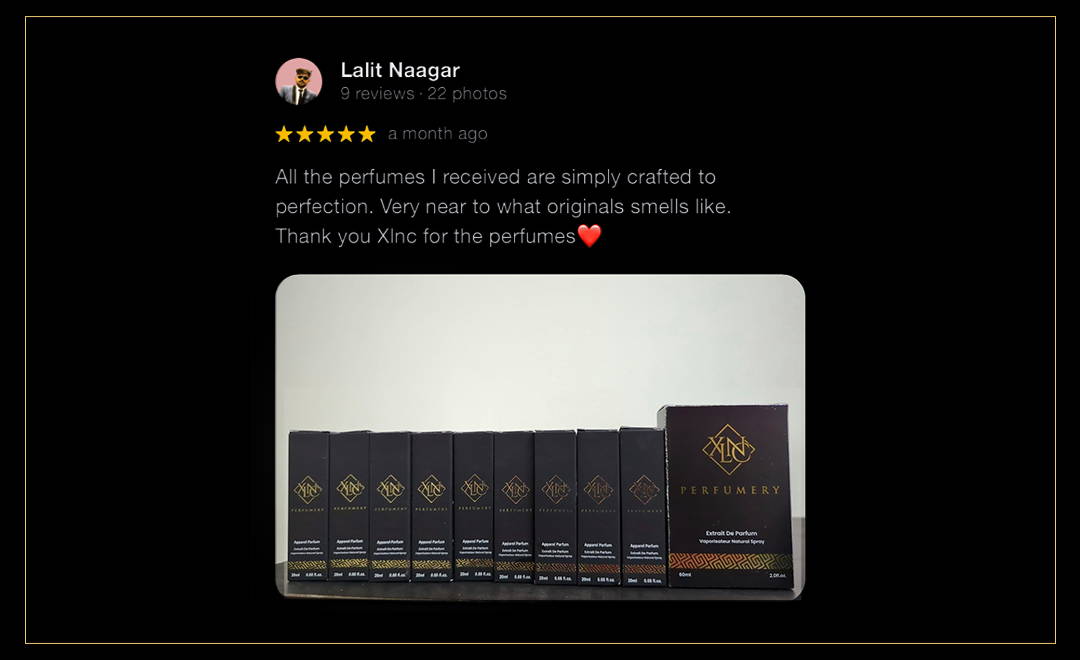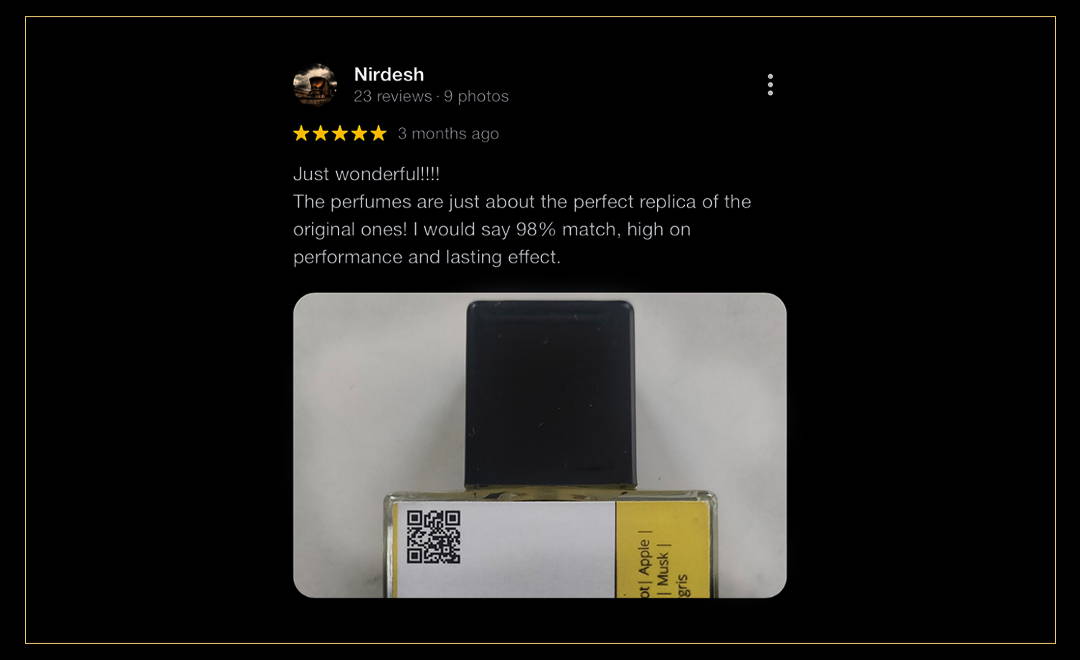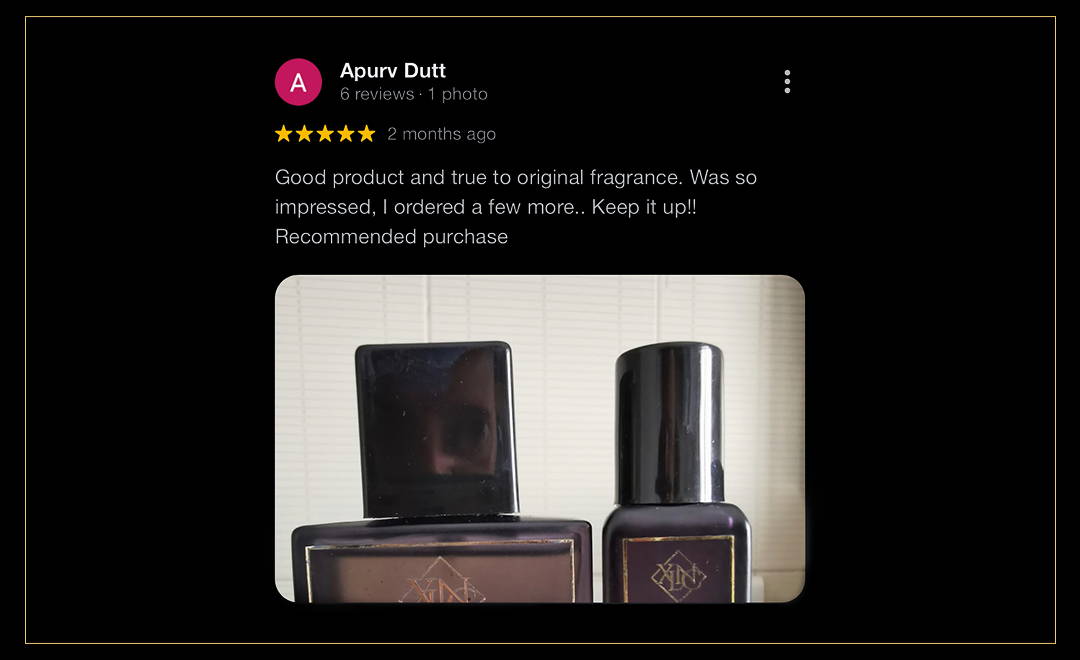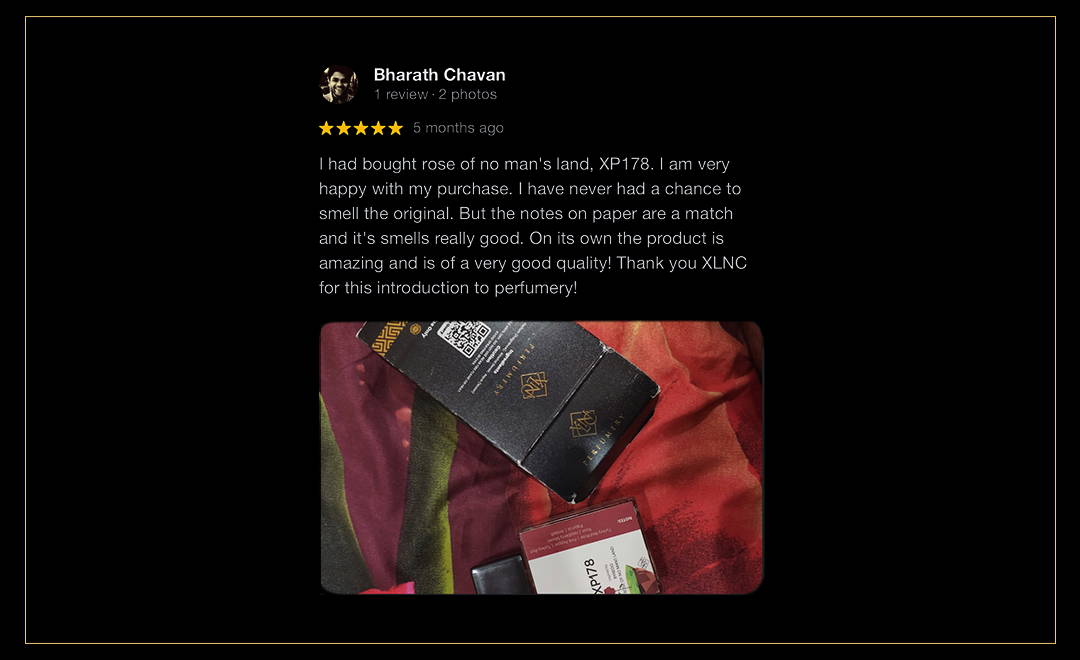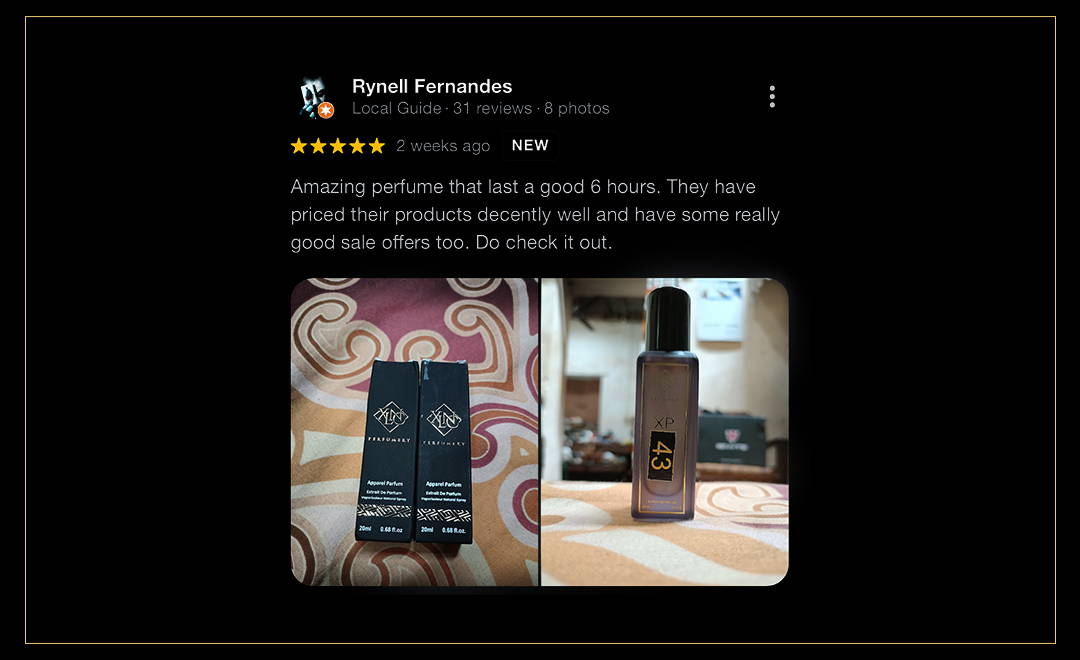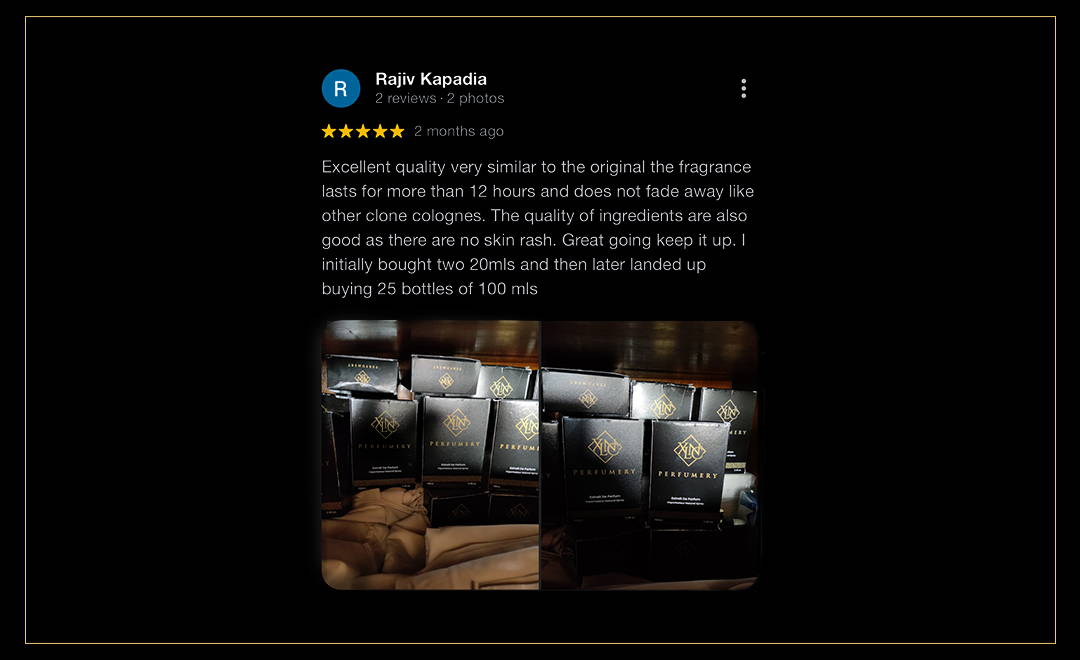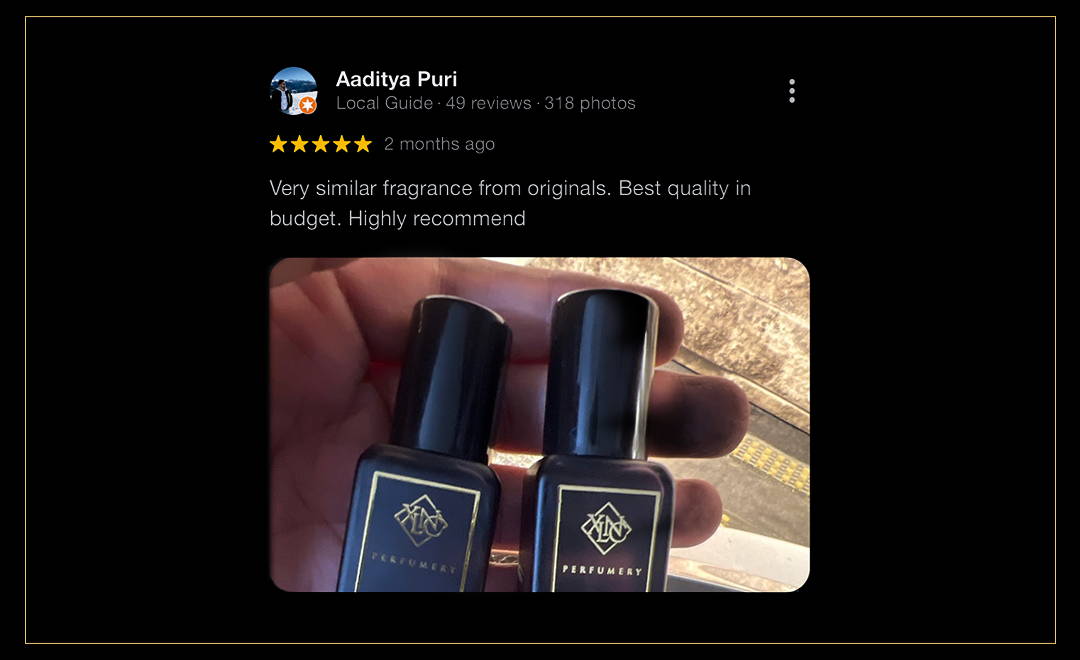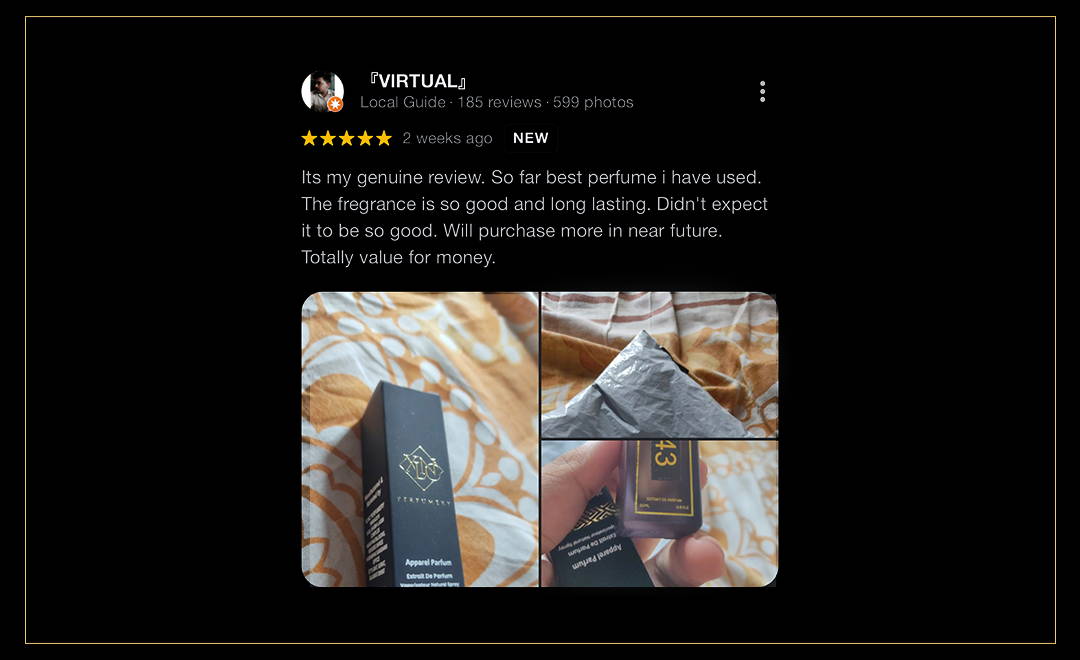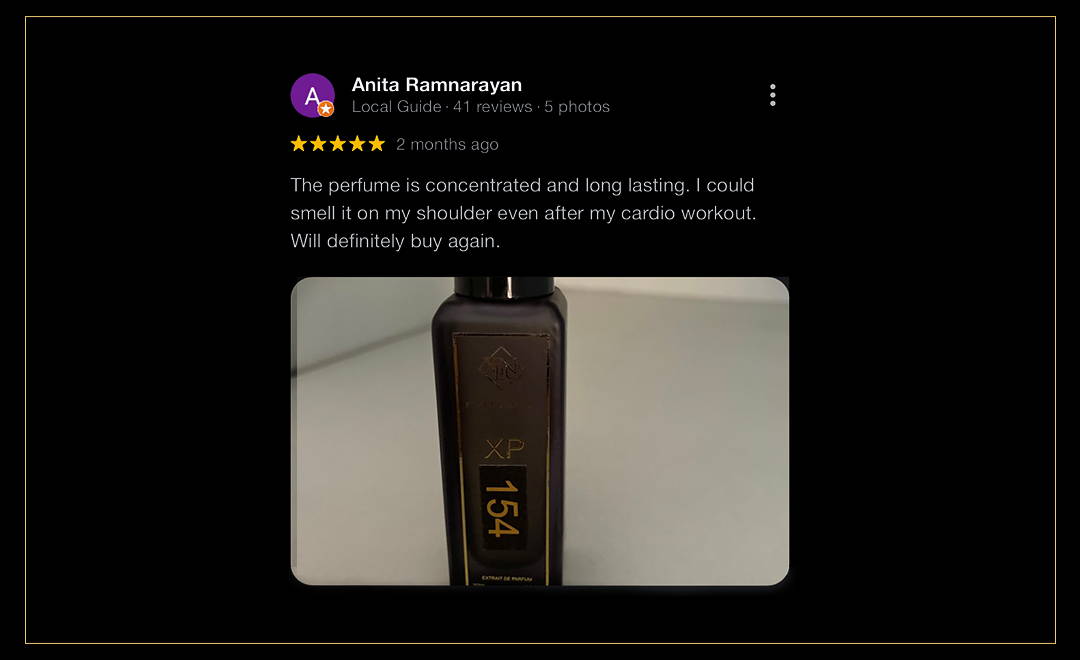 1. What percentage of perfume oil do you use in your fragrances?
All our Inspired Designer Fragrances are Extrait de Parfum, mixed with 40% PREMIUM QUALITY PERFUME OIL.
2. How identical are your perfumes compared to the original high street brands?
All our fragrances are of exceptional high quality and are above 95% identical to the original brands.
3. How do you manage to be so competitive on price?
We are on-line only and all our investment is in the product, eliminating traditional marketing costs and overheads.
4. What makes your perfume special?
Our fragrances are hand-made in small batches using only the finest ingredients. Our inspired fragrances are not commercial wholesale copycat perfumes that are widely available online.
5. Is your perfume long lasting?
All our fragrances are highly concentrated with an optimum 35% of the best ingredients, so they should last all day on your skin. Be aware however, the nose soon becomes accustomed to a new smell and "blocks it out". The scent is still there but maddeningly you no longer detect it yourself.
6. Where are your products produced?
All our products are produced in our shop at Surat (Gujarat, India).
7. Do you use ingredients derived from animal products?
No. All of our fragrances are free from animal products.We never test our products on animals and we intend on keeping it that way! All our products are 100% cruelty-free and we wouldn't have it any other way.
100,000+ Happy Customers!
What They Have To Say About Us?